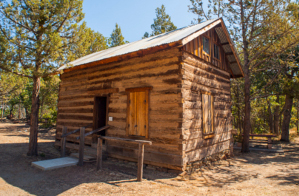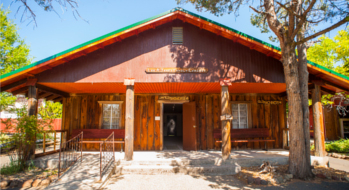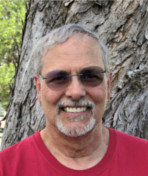 Tim is the postmaster in one of the valley's small communities.  His congeniality and excellent customer service skills make him a natural public relations representative for the museum.  In executing his professional duties, Tim investigates and solves problems; providing valuable skills to the board as it develops plans, identifies solutions and executes its goals.
Mt. Eddy, a local mountain, is named for Tim's wife's family.  This family-topographical bond enforces the couple's dedication to keeping history alive for visitors and local residents.  Tim enjoys helping people learn about their forefathers' work and sacrifices that contributed to the area's current level of prosperity.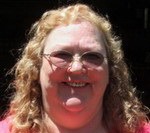 Carrie was born in North Bend, Oregon, and grew up in the Ukiah, CA area. She came to the Intermountain area in 2003. She loves education, and has received dual A.S. Degrees with honors in Accounting, Computers, and a B.S. Degree in I.T. She is presently working towards a Masters Degree in Business Administration.
Carrie has Cherokee in her lineage, and her fifth Great Uncle was Francis Scott Key. Besides education, Carrie enjoys beading and loves to make "Dream Catchers", and other such intricate items.
She worked for the Anderson Valley Brewing Co. as a bookkeeper and office manager for six years, she drove taxi in the Truckee area for three years, and now works for the USPS. Her education and experience is a valuable asset to her duties as the FCHS Treasurer.

Harry grew up in the San Francisco Bay area but, having spent summers on his grandparent's dairy farm in Wisconsin, has always preferred living in a rural area.
He and his wife, Cathy, discovered the Fall River valley after camping and skiing in the area.  They bought property here in 1998 and, after completing construction of their house, moved here to live full time in 2008.
Harry's career was in computer programming and he became involved with the museum when he was asked to maintain the museum's website.  His interest in history, Dutch Oven cooking and the pioneer way of life has led to a greater involvement with museum activities.
This directors position is open.  Interested persons can contact the museum for more information.  The museum's telephone number is 530-336-5110.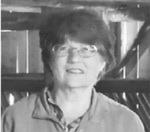 Arleen, a cattle rancher's daughter, grew up in Etna, California. She attended Chico State where she met Jim and became a rancher's wife in the Fall River Valley in 1970. Arleen is a retired high school teacher, and she is happy to serve on the board. She enjoys the camaraderie of the board members and volunteers who work to preserve local history and artifacts, sponsor events, and maintain a wonderful museum. She appreciates the local people who generously donate their family treasurers for everyone to enjoy.
Arleen and her children and grandchildren raise a few cows on the ranch. She likes calving season and branding, but she is not a fan of cracking ice in water troughs in the winter. Arleen likes to read, garden, substitute teach, and sew. She loves family and school reunions, picnics, and sightseeing adventures.

I have lived in the Fall River Valley with my husband since 2005. I originally grew up in the bay area, but my husband and his family have lived here all their lives.
My hobbies include hanging out with our cats, playing video games, and reading…pretty much everything. During the warmer months, we like to garden and be outdoors.

I wanted to work here so I could learn and get to know more about this area and culture. In the past, I have worked for Mayer's Memorial, Burney Falls, and for the McArthur Post Office as a contract driver. I learned a lot not just about the job, but about life in general working at these places and I feel that they have prepared me well for working at the Fort Crook Museum. I consider it a privilege and honor to be here and though I am not perfect and will inevitably make mistakes, I will do the best job I can.
I want to be as open and transparent as I can, so if you have any questions, please don't hesitate to ask.